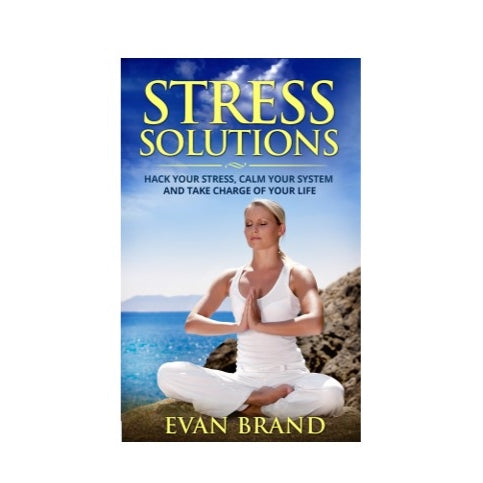 Stress Solutions Ebook
---
Stress Solutions is my second book that teaches you how to hack your stress, calm your nervous system and take charge of your life. Whether you're a client, health seeker, health care practitioner or provider, this information can be implemented by physicians as well as the layperson. You can't afford NOT to have this toolbox of the most advanced health hacks in the functional medicine world.
Stress Solutions Chapter Outline:
1) Types of Stress: Nutritional, Environmental, Physical, Emotional
2) The Sum of Stress: How Stress Affects Your Mind, Mood, and Mojo
3) Neurotransmitters and Stress
4) How to Eat for Hacking Stress
5) Acceptance of Stress
6) Stress Busting 101: Biohacks and Basic Therapies for Stress
7) Stress Busting 201: Biohacks and Advanced Strategies for Stress
Total Pages: 73
"Evan's Stress Solutions is a wonderfully put together Program from a person who truly has a passion for not only the health and well-being of himself but a true heart to help others. Stress Solutions is practical, specific, and uses real examples that empower us to appropriately deal with stress, calm our system, and take charge of our life! This is a must read for everyone! Thank you, Evan Brand for making true health and happiness the way to live!"
– Mara Kalow from Gunnison, Colorado
---